Wuhan CBD under Oceanwide Holdings named a "Role Model of Real Estate Projects with Excellent Product Competitiveness in 2020"
Datetime:2020-11-26
On the afternoon of November 26, 2020, at the 18th China's Financial Annual Champion Awards & also the 11th Property-related Financial Innovations Forum organized by Hexun.com, Wuhan CBD controlled by Oceanwide Holdings was recognized as a "Role Model of Real Estate Projects with Excellent Product Competitiveness in 2020" for its insights into the market, competitive products and superior comprehensive operating capabilities.
Wuhan CBD is always a centerpiece of Oceanwide Holdings' real estate business. In order to build Wuhan CBD into an economic engine of Central China and a world-class CBD, Oceanwide Holdings aligns construction planning, product design, investment and development, industry introduction, business planning, facility support and operational development with the world standards.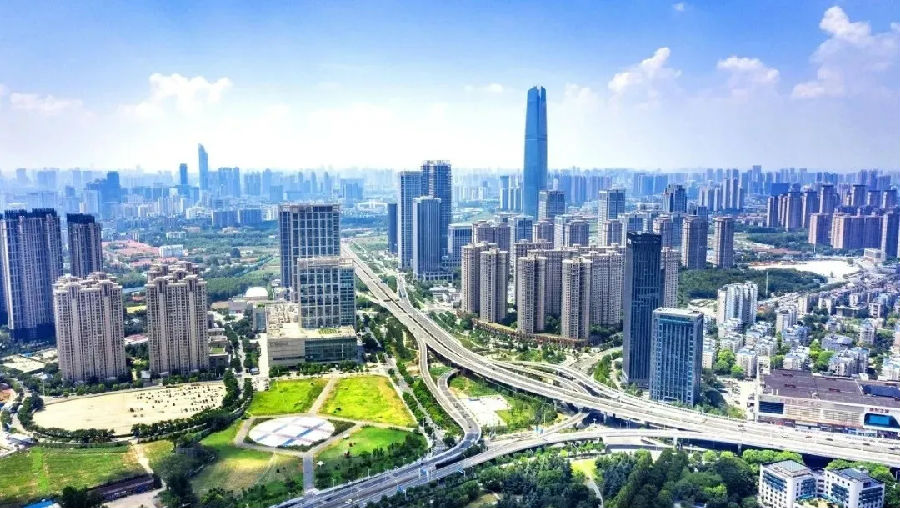 Whether it is the grand city skylines or the ultimate pursuit of details, Oceanwide Holdings adheres to the concept of "relying on products to speak for ourselves" and strives to create the utmost product competitiveness. Nowadays, 97 skyscrapers are rising on the 7.41 square kilometers of land. With the construction of facilities comparable to those of world-class cities, Wuhan CBD has picked up speed in gathering financial headquarters, commercial resources, trendy life and culinary culture, making it not only the highest-end area with construction of tall buildings above 100 meters in Wuhan, but also a place of urban life with rich international flavor.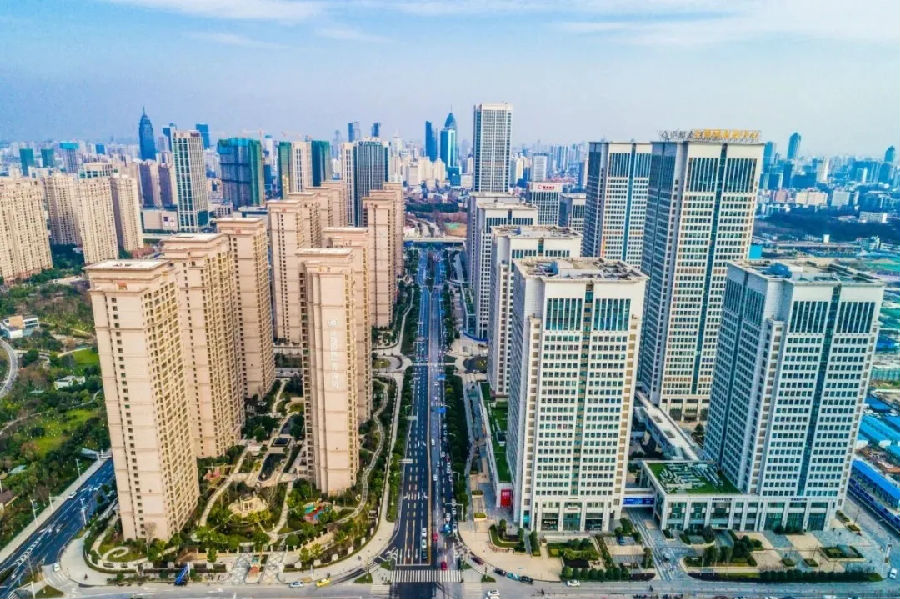 Superior product competitiveness not only defines the vitality of an enterprise, but also acts as a powerful tool to impress customers. In the post-epidemic era, the price of second-hand homes in Oceanwide International Residential District increased against the headwinds; the new homes in Yunhai Park even recorded excellent sales of 168 sets in six days involving over RMB600 million, ranking second in the number of high-end residential units sold in Wuhan in the first half of 2020.
At present, the real estate business of Oceanwide Holdings is shifting from "development-focused" to integration of "investment, development and operation." In Wuhan CBD, the three major sectors—business, hotel and commerce, as well as high-quality residential areas, high-standard urban infrastructure facilities and beautiful urban parks, are gradually taking shape.
In the future, Oceanwide Holdings will continue to improve high-quality product competitiveness and promote the development of Wuhan CBD in a quicker and more efficient way to create a new and beautiful urban life.